Waldorf Truck Accident Attorneys
Fighting Tirelessly for Your Rights & Your Recovery
Truckers and trucking companies often violate trucking regulations, putting the public in harm's way. At Farmer & Klopfer, we believe negligent drivers and companies can and should be held accountable when they cause truck accidents resulting in serious injuries or death. Our Waldorf truck accident lawyers are proud to take a stand for severely injured victims and the families of those wrongfully killed. We provide unwavering legal support to victims and their loved ones across Southern Maryland. We handle truck accident cases on a contingency fee basis, meaning we do not charge lawyers' fees unless we recover compensation on your behalf.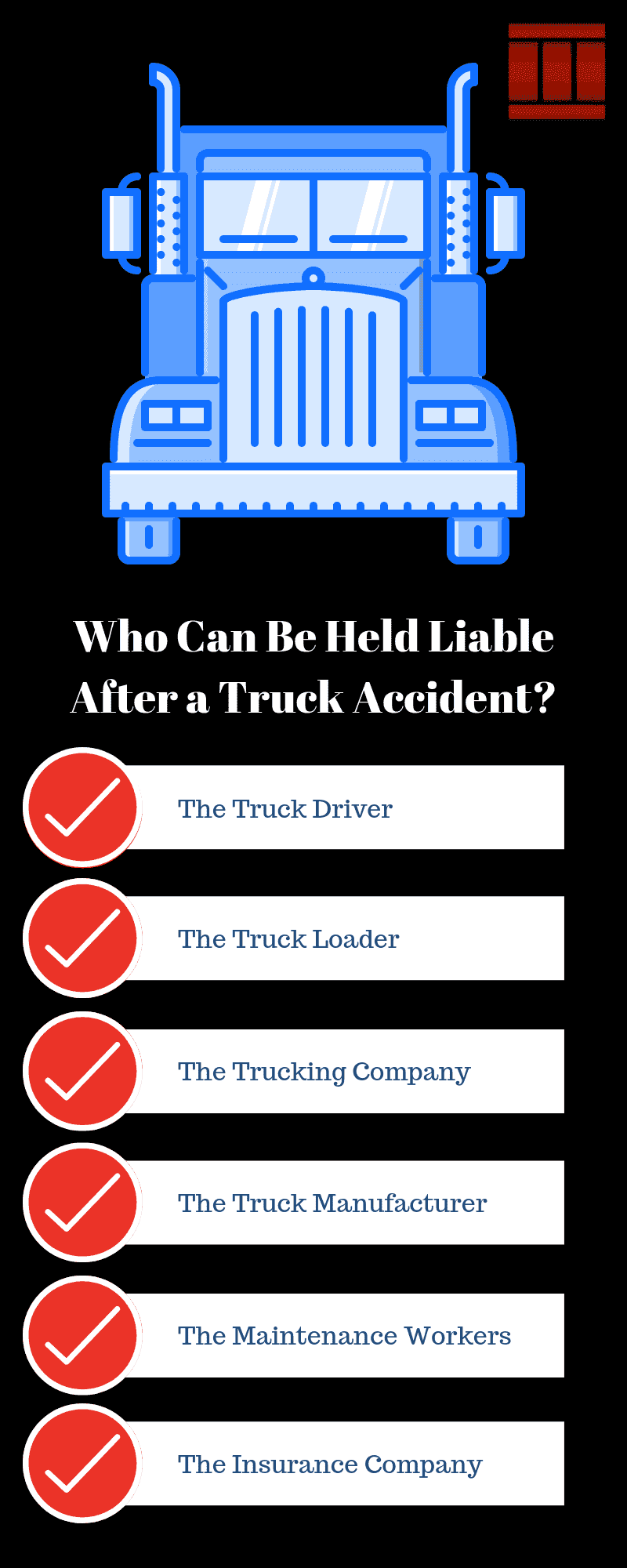 FMCSA Enacts Temporary Changes to Federal Hours-of-Service Rules in Response to Coronavirus Pandemic
In response to the ongoing novel coronavirus pandemic, the Federal Motor Carrier Safety Administration (FMCSA) announced in April that it would be temporarily suspending hours-of-service (HOS) regulations for truck drivers transporting certain items, goods, and personnel in direct connection with COVID-19 relief efforts. Though HOS rules have been temporarily suspended before in response to various disasters, this is the first time since the regulations were enacted in 1938 that they have been suspended on a national level.
The current HOS regulations suspension does not apply to all truck drivers, only those who are carrying certain individuals and items outlined by the FMCSA. These include people needed to provide emergency services, medical services, and quarantine/temporary housing services in connection with coronavirus testing, diagnosis, and treatment, as well as equipment and supplies related to coronavirus testing and treatment, items needed for restocking (food, paper products, etc.), personal protection equipment (face masks, gloves, etc.) fuel, and precursory items/raw materials needed to make supplies and equipment related to coronavirus prevention and treatment (alcohol, plastic, etc.).
The purpose of HOS regulations is to limit the number of hours a truck driver may be on the road, thereby reducing the likelihood of a crash caused by a fatigued driver. While the temporary suspension of these regulations is meant to bring much-needed relief to impacted areas, the full effects on motorist safety are not yet known. It is not impossible that relaxed regulations could potentially lead to more over-worked, tired truck drivers on our highways and roads, therefore leading to a higher risk of serious accidents and collisions.
Common Causes of Truck Accidents
We have extensive knowledge of state and federal trucking regulations. We are well-equipped to investigate crashes and uncover truck company or truck driver negligence; our team works to secure every penny of financial compensation, death benefits, and survival benefits our clients deserve under all applicable trucking laws.
When our personal injury team takes on a truck accident claim, we explore every angle to find evidence of:
Excessive speeding
Drug or alcohol use by the truck driver
Falsified logbooks
Truck driver fatigue
An improperly loaded or overloaded truck
Negligent maintenance on the truck
Remember, the trucking company and its insurance company are not on your side. Giving a recorded statement to an insurance adjuster without our Waldorf trucking accident lawyers present is extremely risky. Before talking to the insurance company, contact us for a free and confidential consultation.
---
Enlist a lawyer who knows how to win million-dollar cases; call (301) 265-2220 to reach Farmer & Klopfer today!
What To Do After a Truck Accident
An accident between a car and a truck nearly always ends badly for the car simply due to the extreme size difference. Above all else, make sure that all injuries are taken care of and emergency personnel is called if needed. Once that is done, collecting evidence is vital to the success of your injury case. A semi truck accident is complicated due to the fact that several parties can potentially be held accountable.
In order to prove liability, evidence such as photos, written notes, even video footage is helpful. Just as you would in an accident with another car, you need to collect the truck driver's license and insurance information, as well as the name of the trucking company they drive for. Take photos of all the damage to your car, personal property, and any injuries, as well as the exact location of the accident. Our experienced Waldorf truck accident lawyers will additionally help you gather evidence that isn't so easily attainable at the time of the accident, such as:
Driver logs
Truck's maintenance records
Toxicology reports
Truck's computer and GPS recordings
These items are helpful in proving fault. If the truck driver had been driving for long hours, the driver logs will help to prove that. A claim that the truck driver was speeding or that the brakes failed can potentially be proven with the truck's computer and GPS recordings. Our legal team can help with this and more to ensure that you have a fighting chance at the full amount of compensation that you deserve to fully recover.
What Is Your Case Worth?
Tractor-trailer accidents usually result in catastrophic and life-changing injuries, from brain trauma to paralysis. In many cases, they result in fatalities. Our experienced legal team takes aggressive action against truck companies and their insurance providers to get our clients full compensation for all of their losses, from medical expenses to lost wages to pain and suffering. As your legal representation, we will aim to reach a settlement that provides you with the money you need to cope in the aftermath of an accident, today and in the long term.
We know how to recover maximum compensation for our clients. Review our record of accomplishments. We have recovered tens of millions of dollars for accident victims throughout the state of Maryland and the nearby areas.
Involved in a Truck Accident? You Deserve Answers.
When you are involved in a truck accident, you need to act fast to protect your right to seek full and fair compensation. At Farmer & Klopfer, offer free case reviews to victims and their loved ones at our law office in Waldorf. We are also able to meet with you in the hospital or at your home.
The opinions that matter Most
Read our 5-Star Reviews
Nothing short of miraculous

"Mr. Farmer and his associates go the EXTRA mile for all their clients! It's nice to feel safe at the hands of your attorney and get a great outcome! Every experience I've personally had, as well as watched, has been nothing short of miraculous!! Farmer and staff are who you want on your side!!!"

A family member was in a bad situation and they resolved it with ZERO drama.

"Don't mess around when it's your money on the line. Go with these guys if you want excellent, competent attorneys."

Keeps in touch with you throughout the whole process, and even after your case is over with

"

I just recently had James E. Farmer handle my second DUI and I received the best possible outcome I could've wished for. The judge I had could've really laid down the hammer on me but James worked his magic and did an incredible job. He knows what he is talking about and is very humble. He keeps in touch with you throughout the whole process, and even after your case is over with, and he explains everything so you know exactly what is going on. This is my first time hiring James and without a doubt, I would hire him again. He would be the first person I'd call if another legal problem should ever rise-- though I've made a promise to myself to stay away from the law as much as possible. He will be highly recommended to anyone that asks me if I know a great lawyer.

"

Truly cared about my case and how the accident affected me.

"I have used James Farmer office for two accidents I have been in; both times they were exceptional."

Thank you, Mr. Farmer, and may God bless you in your future endeavors.

"You and your team have given my family our son back. No amount can adequately compensate for that gift! I can only hope our heart-felt thank-you and 'God bless you' will somehow offset the imbalance."
Frequently Asked Question About Truck Accidents
Why are Truck Accidents Worse Than Most Car Accidents?
Commercial trucks are extremely heavy and large compared to the average passenger vehicle. Due to the physics of moving objects and their mass, the force behind an average truck is also much, much larger and more powerful. At low speeds, a truck hitting a lighter, smaller car can still do tremendous damage and cause severe injuries. This misbalance of size and weight is why truck accidents are usually much worse than car accidents.
How Do I Prove Fault in a Truck Accident?
Liability in a truck accident is always a difficult question. Trucking companies will be eager to deny liability however they can, even when it appears clear that the truck driver is the one who caused the accident.
To prove fault, key pieces of evidence can make a huge difference, such as:
Photographs of the scene of the crash
Eyewitness testimonies from other drivers
First responder reports, like police reports
Truck driver's accident and training histories
Hours the trucker has driven that day
Truck's maintenance records
If I Caused Part of the Truck Accident, Can I Still Sue?
You might be able to sue for a truck accident if you were part of the cause, but it depends on the state in which the accident occurred. Maryland uses a contributory negligence rule that blocks claimants and plaintiffs from receiving any compensation after a motor vehicle accident if they were at least 1% liable for the crash. This controversial and restrictive rule makes it all the more important to work with a truck accident attorney who knows how to navigate a case to prove that you were 0% liable and, therefore, still eligible to receive damages from the trucker and trucking company.
Should I Give a Statement to the Trucking Company to Get a Settlement?
After your truck accident, an insurance adjuster from the trucking company's insurer might tell you that they need a recorded statement before they can offer you a settlement. This is not true. You do not owe the insurance company anything right away. Tell them that you do not want to give a recorded statement until you have a chance to speak with your attorney. Once you do, you can direct your attorney to act on your behalf and intercept any communications from the insurance company. The reasoning behind this decision is that insurance companies want to get you to misspeak and increase your liability. In Maryland, just 1% liability is enough to defeat your claim, so don't give any statements to them without your attorney's approval.
How Much Does It Cost to Hire a Truck Accident Lawyer?
You know that you want a truck accident lawyer to handle your case, but you don't know if you can afford to hire one. The good news is that our law firm offers contingency fee agreements for the truck accident cases we accept. Under a contingency fee agreement, we are not paid attorney fees unless we end your case with a settlement or award for you. Contingency fees are also paid as a percentage of your total winnings, so you will never owe more than you can afford. The percentage in an average personal injury claim is about 30%, but this number can increase or decrease depending on the complexities of your case, how much time will be needed to manage it, and so on.
---
Call (301) 265-2220 or fill out this form to contact us today. Our Waldorf truck accident attorneys stand ready to fight for you.
Committed to Improvement

We take pride in learning the latest strategies for maximizing damages, preparing our clients for trial & mounting an effective case.

A Record of Results

Our firm has won tens of millions of dollars in financial compensation for individuals & their families.

Renowned in Our Field

We are well-regarded in the legal community & are even known & respected among insurance companies.

Fearless Advocacy

We are not afraid to confront negligent medical professionals, hospitals, nursing homes or their insurance companies.

Valuable Insight

We know how to skillfully navigate government bureaucracies to help our clients obtain workers' compensation benefits.
CONTACT Us
Let Us Fight FOr you