Driving On A Suspended License
Driving on a Suspended License
Waldorf Traffic Violation Attorneys
Driving on a suspended license is a serious offense in Maryland. This is much more significant than an ordinary traffic citation. You could face jail time for your first offense, as well as steep fines and points on your driver's license.
If you have been charged with "driving suspended," you can count on Farmer & Klopfer to do everything possible to protect your rights. Our Waldorf traffic violation lawyers have a long history of taking aggressive action to defend people against traffic violations and license suspensions. To put it simply: We are experienced attorneys who know how to fight and win.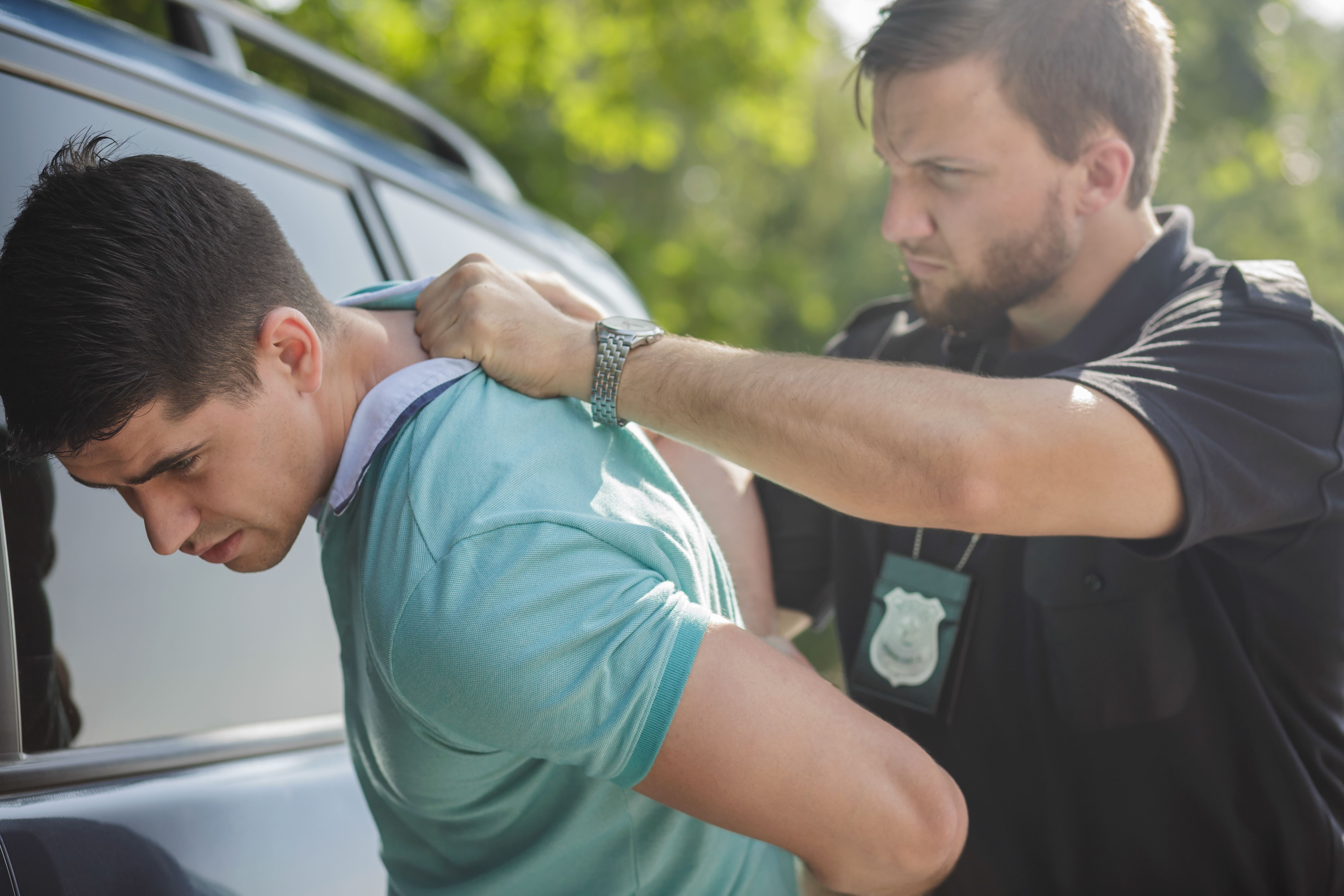 ---
Call (301) 265-2220 or submit an online contact form to talk to a lawyer for free about your situation. We have payment plans available.
Contact our firm as soon as possible if you are facing charges of driving while suspended. We offer free, no-obligation initial consultations, provide payment plans to meet your needs, and we can also make jail visits.
---
Call (301) 265-2220 or send in this form to schedule your free consultation with our Waldorf traffic violation attorneys. If we take your case, we can offer you a payment plan.
The opinions that matter Most
Read our 5-Star Reviews
Kind, sympathetic, reassuring and more importantly, very knowledgeable

"I couldn't be happier with the service I received from this law firm. I felt comfortable from the minute I first walked through the door. I had less than two weeks before the expiration of my personal injury filing date and was overwhelmed. My first appointment was with Elizabeth who took my huge stack of papers with a smile and said, "Let me take care of this for you." Although all of the staff that I encountered were wonderful, my main experience was with Mr. Farmer and Elizabeth who were both kind, sympathetic, reassuring and more importantly, very knowledgeable. My case was handled professionally and in a timely fashion. My case was recently concluded and I am very happy with the outcome and would not hesitate to use them again or recommend them to my friends and family in the future. Need a good law firm, no need to look further."

He will fight for you and do whatever he can to help you

"Mr. James Farmer is a very intelligent and skilled lawyer that knows what he is doing and will go out of his way to help. I am very thankful to have had him as my attorney!! I was facing some very serious charges and with Mr. Farmers unbelievable skills, I was found not guilty on all charges. I would highly recommend Mr. Farmer to anyone who needs legal help. I cannot stress enough that he will fight for you and do whatever he can to help you. Thanks, Mr. James Farmer for all that you have done for me!! I also want to thank Patrick, Gary and his staff for their hard work, kindness, and professionalism."

Thorough and attentive to my case from the beginning

"From the initial consultation, I knew I needed James Farmer and his team on my side. He was thorough and attentive to my case from the beginning, prior to even hiring his firm. Once I officially hired his firm, he and his colleague Mr. Melvin Allen moved to strategically place me in the best position possible. They supported me throughout the process by making sure I understood what was happening and I felt extremely grateful to have them on my side! Long story short, my case was successfully completed with a favorable outcome! An outcome I couldn't even imagine was possible but Mr. Allen's expertise, strategy, and courtroom presence made it all possible! My wife and I are forever grateful and will always look to this firm on any future needs and you should, too!"

The staff at the office was very friendly and professional.

"I would highly recommend this attorney to anyone who is in need of an attorney."

Truly cared about my case and how the accident affected me.

"I have used James Farmer office for two accidents I have been in; both times they were exceptional."
Defenses to Driving on a Suspended License in Maryland
A conviction for driving on a suspended license can have a major impact on your driving record and your future. When you enlist the help of our law firm, we will explore many angles to attack the state's case and get the best possible results for you.
Our lawyers will look into the following questions when building your defense strategy:
Did you receive a notice of suspension? The state of Maryland has to prove that you either knew or should have known that your license was suspended at the time you were stopped. If you never received a notice of suspension from the Maryland Motor Vehicle Administration, we will work hard to uncover evidence supporting your claim.
Was there probable cause for your traffic stop? If a police officer stopped your vehicle without a valid reason, resulting in the discovery that you were driving on a suspended license, we will make a strong argument to have your case dismissed.
Were you even driving? The state has the burden of proving that you were actually driving when you were cited for driving on a suspended license. Were you just standing near your car or taking something out of your car when you were stopped by police? We will make your side of the story heard.
We will leave no stone un-turned when looking for deficiencies in the state's case against you. Rest assured that we do not see any of our clients' cases as minor. We will take your driving on a suspended license case seriously and fight for you as though we were fighting any other criminal charge.
Committed to Improvement

We take pride in learning the latest strategies for maximizing damages, preparing our clients for trial & mounting an effective case.

A Record of Results

Our firm has won tens of millions of dollars in financial compensation for individuals & their families.

Renowned in Our Field

We are well-regarded in the legal community & are even known & respected among insurance companies.

Fearless Advocacy

We are not afraid to confront negligent medical professionals, hospitals, nursing homes or their insurance companies.

Valuable Insight

We know how to skillfully navigate government bureaucracies to help our clients obtain workers' compensation benefits.
CONTACT Us
Let Us Fight FOr you